"We've worked with Yvonne as facilitator of a number of Open Space events at NDCWales over the past few years. She's a phenomenal communicator – clear, engaging and always thought-provoking. In both the planning stages and in the delivery she's shown a strong commitment to equity and inclusion, by working with us to ensure that many voices have been given space to share their experience and be heard. She's an insightful and highly valued collaborator.'"
Paul Kaynes, Chief Executive, National Dance Company Wales
Omidaze (Oh My Days!) is Yvonne Murphy, critically acclaimed freelance theatre director, producer & consultant busy creating everything from  productions to prototypes, creative learning strategies to creative classrooms and frameworks to forums for conversation.
Motivated by collaboration, co-creation, creative thinking & problem solving and supporting others to become the individuals and organisations they have the potential to be.
Yvonne uses theatre and the arts to empower, inform, challenge  and inspire positive social change. Yvonne believes creativity should be at the very core of how we all learn and work every single day.
Testimonials
"Yvonne was amazing – she kept us on task, made what could have been a very dry tick box-ing and paper-chasing exercise engaging, thought provoking, and fun, but more importantly we achieved a tangible result – an impressively comprehensive business plan in just a few weeks! "  Cathryn McShane  Director Successors of the Mandingue
"Yvonne was a joy to work with on our India Wales project, she was insightful about international engagement  and connecting artists and creative organisations across continents. She also has a great knowledge and understanding of teaching and learning and the new curriculum in Wales; she was therefore a brilliant consultant on our Cerdd Iaith platform for teachers."  Rebecca Gould Head of Arts (Wales) British Council
"With Arts Active, Yvonne has facilitated and devised professional development sessions for teachers in drama and these have empowered and inspired all that attended whatever their level of experience. 
Also in leading large and small discussion and focus groups I have found that Yvonne is always insightful, stimulating and has the ability to bring people together and share often differing opinions and perspectives. " Bryony Harris Director Arts Active Trust
As a consultant Yvonne specialises in
Creative & Democracy Sectors
Co-creation

Working with young people as key stakeholders & co-creators

Widening

Engagement 

Increasing participation
Collaboration & Stakeholder management
Producing
Fundraising
Business Development
Creative Learning
Approaches to Co-Creation including with Young People

Creative Classrooms, Environments & Spaces

Creative Learning Approaches, Methods & Strategies

Creative process, practice & thinking including the Creative Habits of  Mind

Teacher Training INSETs & CPD Design & Delivery
Facilitation 
Yvonne's Creative Consultancy work since 2014 includes Butetown Arts & Culture Association; Theatr Iolo; National Dance Company Wales (NDCW); BBC – Archives Development Report for the Archives Commissioner; Arts Active Trust; British Council; Taking Flight Theatre Company ; Novartis Leadership Programme (Paris & Rome); The Successors of the Mandingue; Labour Together and Re:Cognition
Yvonne is currently working on The Democracy Box funded by Clwstwr, developing The Talking Shop funded by The Cares Family & UnLtd and creating and curating The World Has Changed Response #1 A shared learning, development and thinking programme for Freelancers & organisations working in the Live Performance Sector in Wales. The programme is project funded by The Arts Council of Wales Stabilisation Funding
Get in touch y.murphy1@ntlworld.com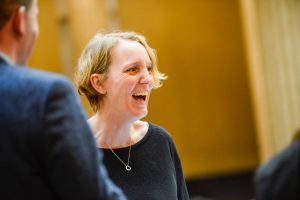 Photo Kirsten McTernan Henry VI Rehearsal Room